How strong actually Zoro is?  乂⍱‿●乂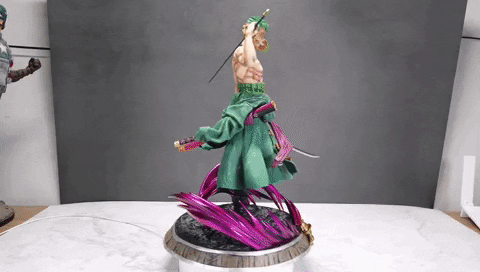 MyNakama store delivers the newest and coolest One Piece action figures! 
Roronoa Zoro, the man, the myth, the legend! Cutting people all over Wano land!
Every TRUE Zoro fun have one in his room!
YOU?
Size: 37cm
Material: PVC
Get your New World Zoro – One Piece today and save 25%
Limited Quantity

 – Will Sell Out Fast!